Greek Island Mysteries
Welcome to Anne Zouroudi's award-winning series of Greek island mysteries!
In Anne's books you'll find mythology and mystery artfully combined, in baffling tales set among the beautiful and timeless landscapes of almost-contemporary Greece.
At their heart is much-loved Greek detective Hermes Diaktoros – dapper, sharp-witted and always there to make things right when conventional justice fails.
Hermes's methods of investigation are unorthodox, and he brings his own puzzles to the varied webs of dark secrets and lies. On whose authority does he act? And how does he know of dramas played out decades ago?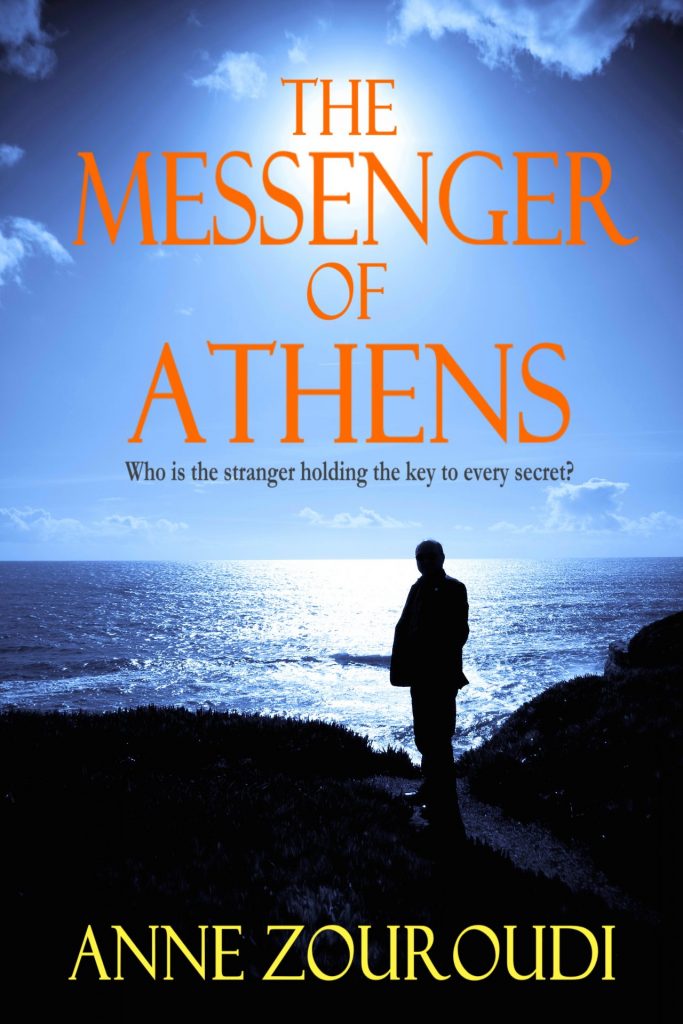 The Messenger of Athens
When the battered body of a young woman is discovered on a remote Greek island, the local police are quick to dismiss her death as an accident.
Then a stranger arrives, uninvited, from Athens, announcing his intention to investigate further. His methods are unorthodox, and he brings his own mystery into the web of dark secrets and lies.
Who has sent him, on whose authority is he acting, and how does he know of dramas played out decades ago?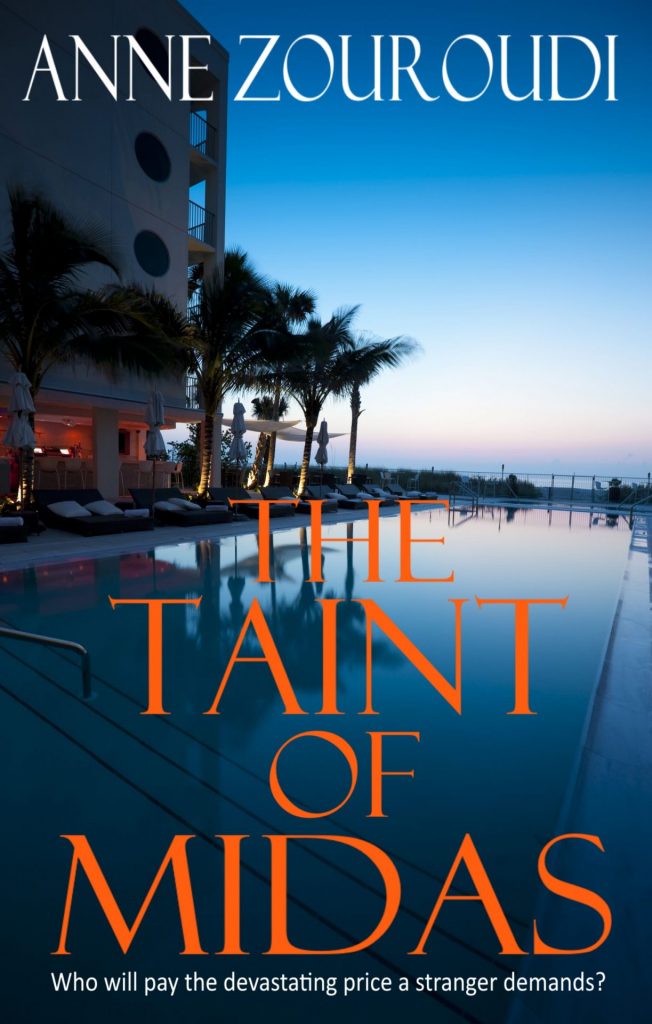 The Taint of Midas
A ruined temple has been in the care of an aged beekeeper for over fifty years, but when the value of the land soars,
He is persuaded through unscrupulous means to sign away his interests. Hours later, he meets a violent, lonely end.
Many stand to gain from the beekeeper's death, and Hermes resolves to avenge his old friend, using methods to track down the culprit which are, as ever, unorthodox.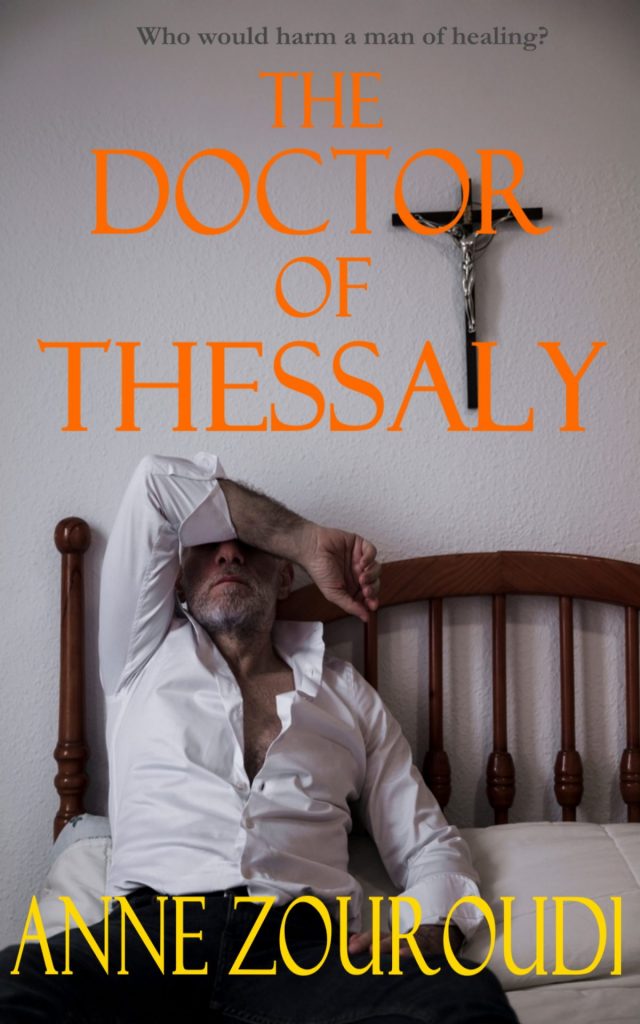 The Doctor of Thessaly
A jilted bride weeps on an empty beach, a local doctor is attacked in a lonely churchyard – trouble's come at a bad time to the village of Morfi, just as the community is making headlines with a visit from a national government minister.
Hermes Diaktoros must solve a brutal crime in the face of the victim's inexplicable objections, as always using his own uniquely unorthodox methods.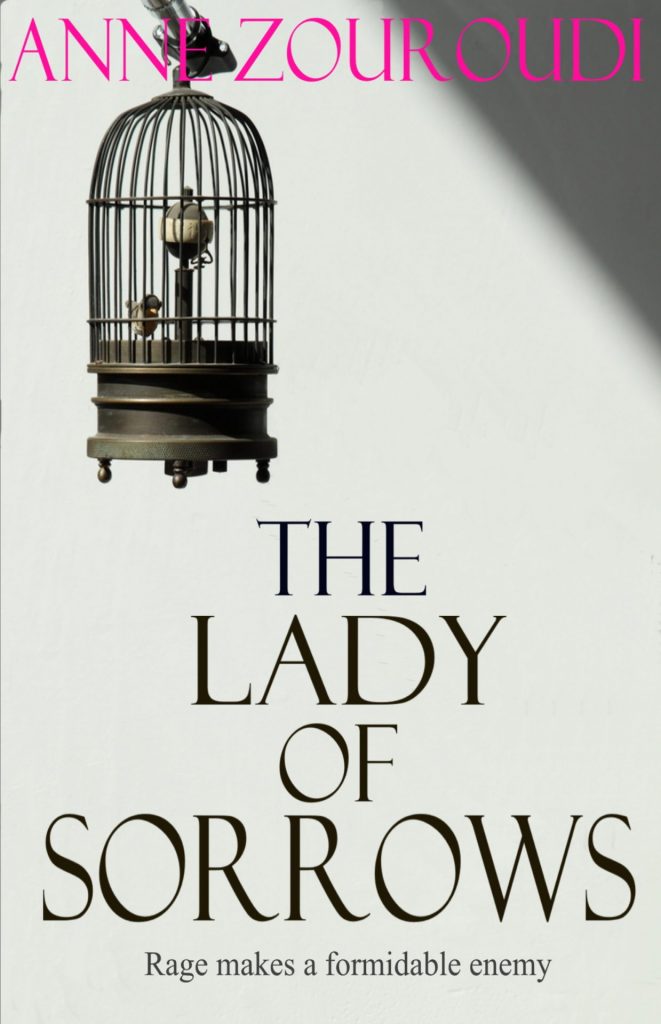 The Lady of Sorrows
Hermes Diaktoros visits a remote island which is home to an ancient icon famed for its miraculous powers. But something about the Virgin troubles him,
Hermes calls on an old friend to confirm his suspicions that the icon is a fake. Then the island's icon painter is found dead at sea. Did he die of natural causes or by a wrathful hand?
What secret is a dishonest gypsy keeping? And what haunts the ancient catacombs beneath the bishop's house?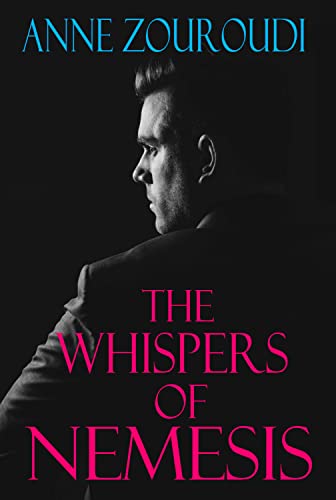 The Whispers of Nemesis
As snow falls in the mountain village of Vrisi, a coffin is unearthed and broken open, revealing some unexpected remains.
The discovery sets tongues wagging, but when a body is found buried beneath the fallen snow, it seems the truth behind both the body and the coffin may be far stranger than the villagers' wildest imaginings.
Hermes Diaktoros finds himself embroiled in Vrisi's mysteries, which seem inextricably linked to the enigmatic last will and testament of Greece's most admired modern poet.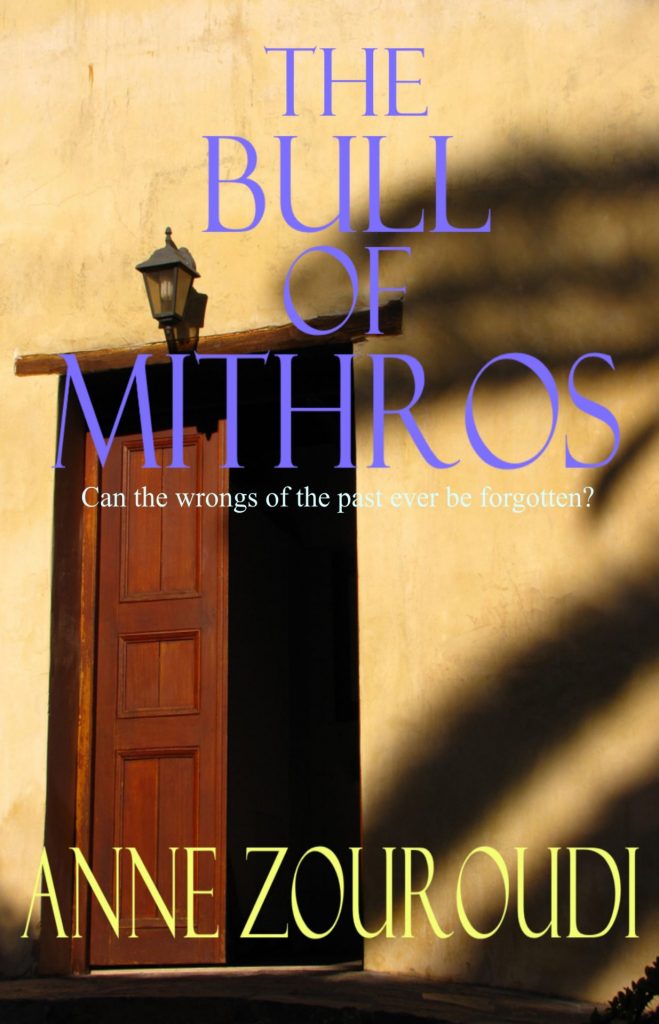 The Bull of Mithros
The island of Mithros draws many visitors, all hoping to find its legendary lost artefact, a fabled bull.
A boat moored in a bay draws no attention until a game of cards ends in one of the crew being thrown overboard and abandoned by his colleagues. Lacking money or identification, he is forced to stay on Mithros, where to some, his face seems familiar.
Hermes Diaktoros's arrival coincides with a violent death which has echoes in the past, and it soon becomes apparent that the missing bull may be the least of the island's shadowy mysteries.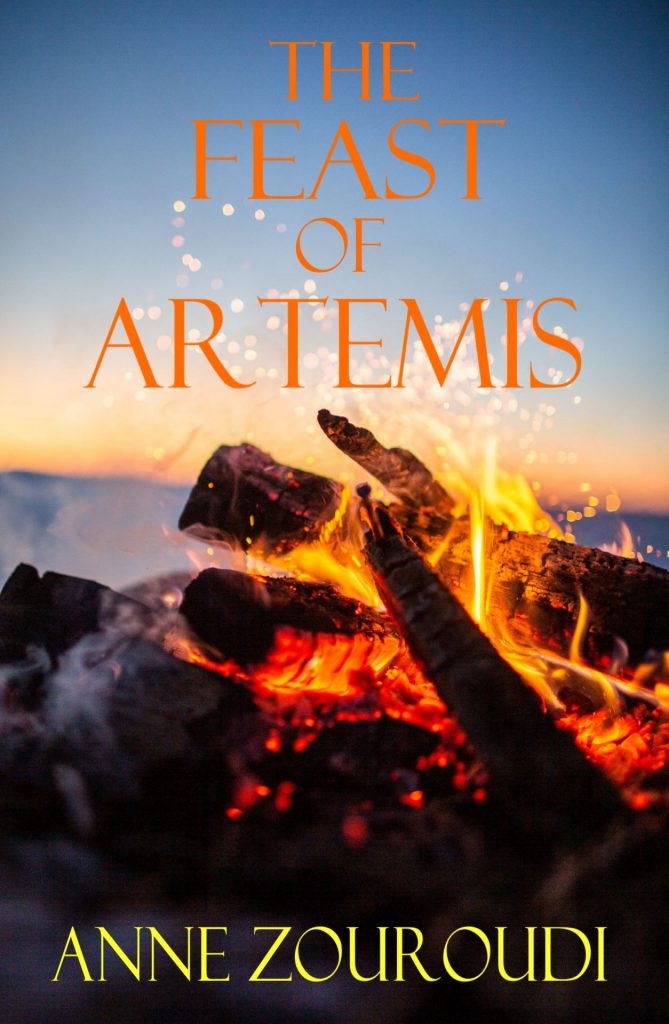 The Feast of Artemis
As the olive harvest draws to a close in the town of Dendra, Hermes Diaktoros arrives for a celebratory festival expecting an indulgent day of food and wine.
But as young men leap a blazing bonfire in feats of daring, one of them is badly burned. Did he fall, or was he pushed?
As Hermes learns of a deep-running feud between two families, one of their patriarchs dies. There's a bitter trail running through the olive groves, leading to the discovery of deeds dark enough to provoke someone in the small community to murder.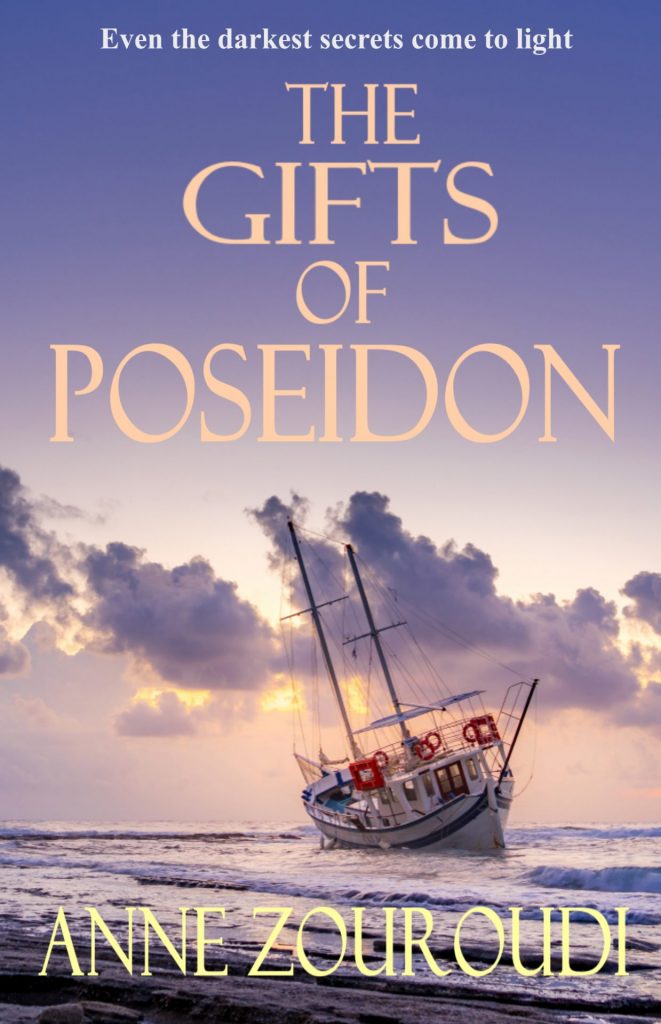 The Gifts of Poseidon
A body discovered in a remote cove on the Greek island of Liteos turns out to be an entrepreneur who was planning a new future for the island's fishermen.
But though the fabulous golden-scaled fish Liteos was famed for have long since vanished, not everyone welcomed the dead man's vision. As the islanders sizzle in the summer heat,
Hermes Diaktoros enters a world of lively red herrings, where the ties of blood are strong and the truth is painstakingly obscured.
Who is Anne Zouroudi?
Winner of the Coventry Book Award and shortlisted for the Desmond Elliott Prize and The ITV3 Crime Thriller Awards.
"Anne Zouroudi writes beautifully," says Alexander McCall-Smith. "Her books have all the sparkle and light of the island landscapes in which she sets them. Lovely, delicious prose and plot – as tasty as one of those irresistible honey-soaked Greek confections."
Greece's people, culture and myths inspire many of Anne's short stories and all her Mysteries of the Greek Detective featuring crime fiction's most enigmatic detective, Hermes Diaktoros, whose origins are as much a puzzle as the crimes he solves.
Anne grew up in Yorkshire, has lived in the USA and Greece, and she currently lives in East Anglia. But it was the beguiling, bewitching world of Greece's beautiful islands, where Anne lived for some years after marrying a Greek fisherman in the early 1990s, that have inspired her marvellous Greek Mysteries and allowed her to write authentically about Greece's people, Greek food and culture and the Greek islands themselves.
Her fascinating 'Shirley Valentine' life-story is featured in acclaimed producer Norman Hull's documentary 'I Married the Waiter', broadcast on ITV1 in September 2014.
She also writes as Erin Kinsley, author of the heart-rending stories of ordinary families, of how lives are changed when the worst thing that could possibly happen, happens.
What Readers Say About
Anne Zouroudi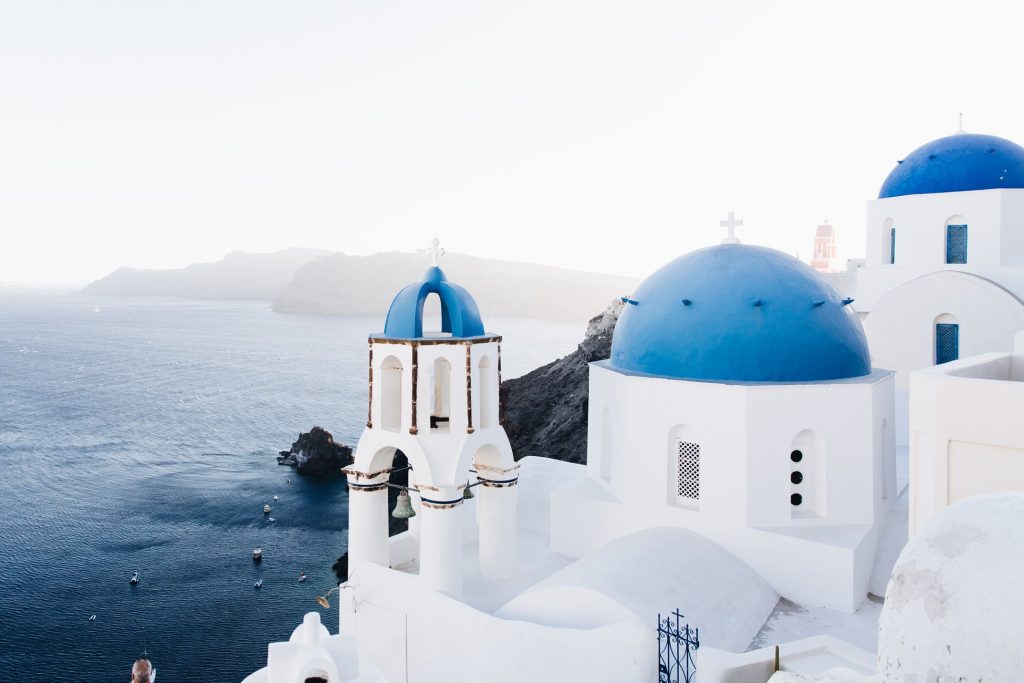 Coming soon!
A new mystery for Hermes. Sign up to Anne's newsletter for updates.
Register For Updates
Sign up to get new release updates, special offers and all the latest news.